What are our quality assurance rules?
WKPT has strict regulations on quality control. From verification of the development and design stage, quality control of pre, mid and post-production, to the confirmation before shipment, we execute the above regulations to meet the quality requirements of customers.
Design Quality Assurance (DQA)-
In development and design stage, QA dept. will assist the R&D dept. in sample verification and improvement, including the selection of key dimensions, suitable measuring equipment, and performing measurement system analysis (MSA) to ensure the appropriateness of measuring equipment. QA dept. makes initial process capability analysis based on sample measurement data, and provides feedback to the R&D dept. for improvement of human, machine, material, method and environment before mass production, to reduce variation during mass production and improve quality stability.
Incoming Quality Control (IQC)-
Inspect raw materials and outsourcing products to prevent the defective from going to the back-end process.
In-Process Quality Control (IPQC)-
We ensure the production quality during the process by analyzing process capability (Cpk), doing initial sample inspection, last sample inspection, tool change inspection, as well as inspection of machining process and coating process.
Finish Quality Control (FQC)-
We ensure the quality of finished products to meet customers' requirements and not defective by verifying size, appearance, function, cleanliness and other requested items.
Outgoing Quality Control (OQC)-
Check documents, packaging and other matters to meet the customer's requirements before shipment as well as provide certification of assurance (COA).
We collect data at each stage for analysis and give feedback to relevant units for continuous improvement.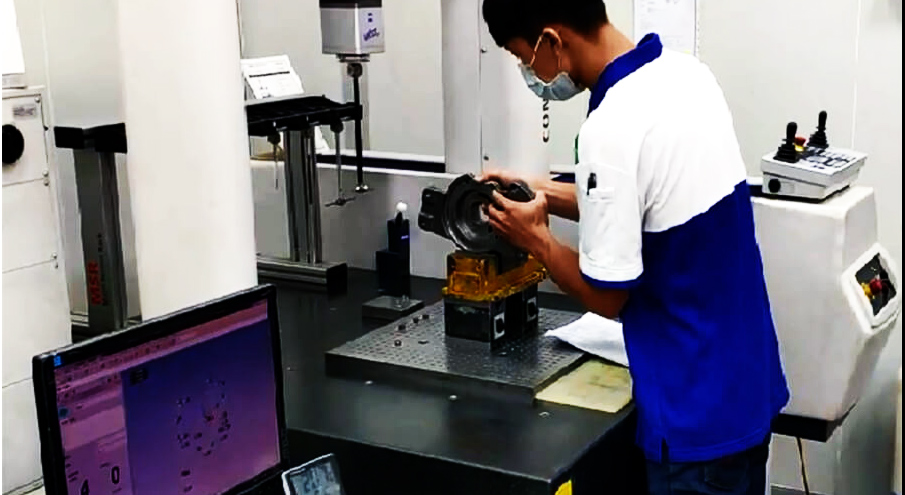 Additional Information on Quality Assurance Rules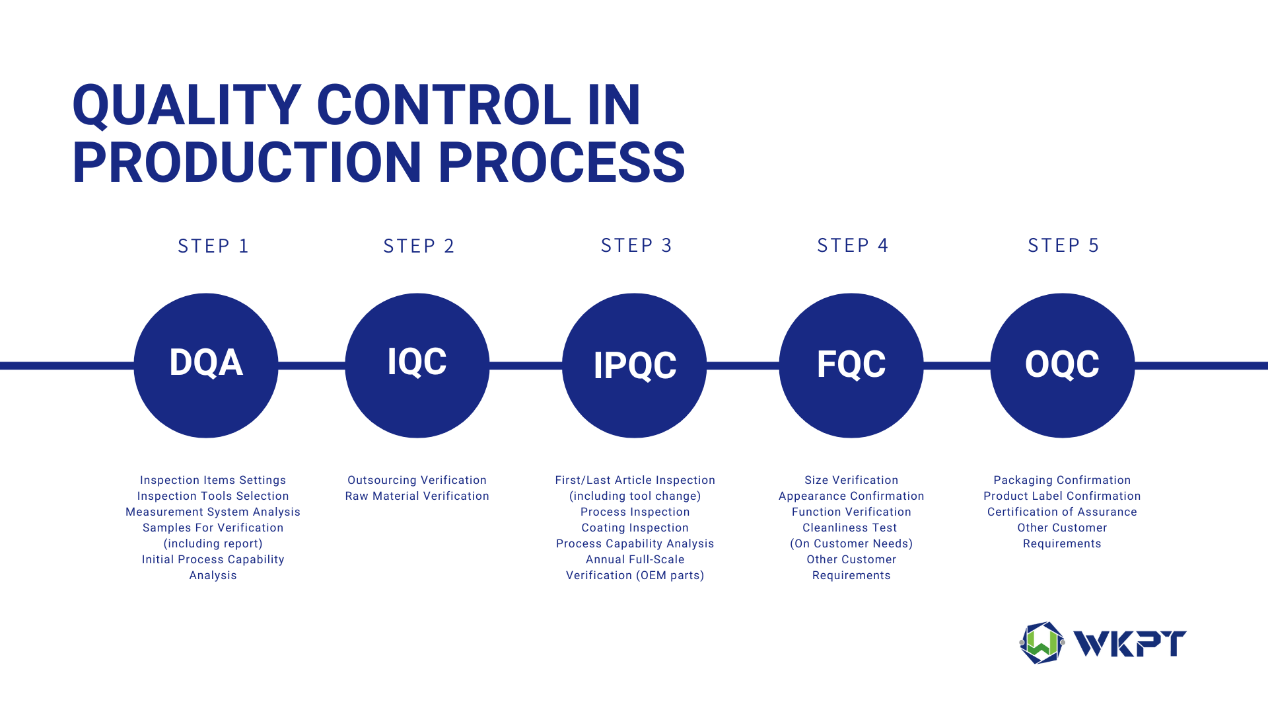 Photo Gallery