Construction Machinery Parts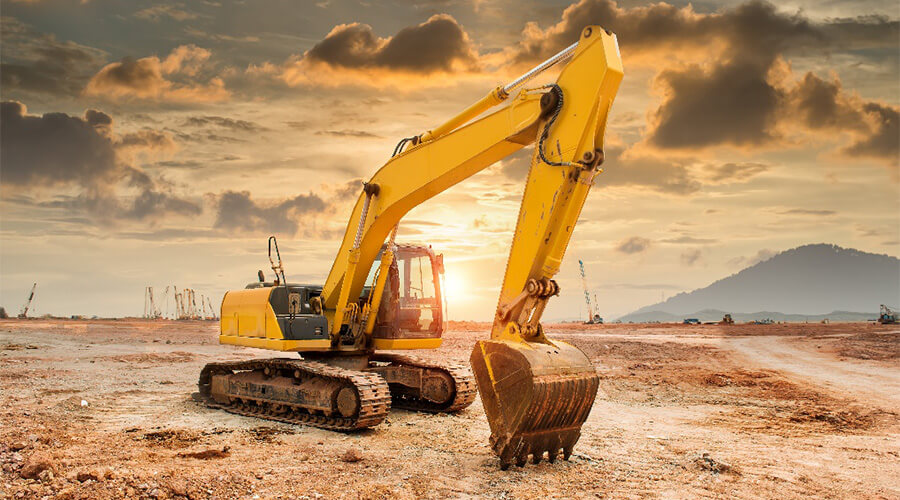 Discover the Versatile World of Heavy Construction Equipment Parts with WKPT's Metalworking Solutions
WKPT specializes in delivering comprehensive machining solutions for the construction machinery sector. Heavy construction equipment plays a crucial role in various building projects, encompassing hydraulic excavators, bulldozers, graders, wheel loaders, dump trucks, cranes, earthmoving machines, RC machines, and pile drivers. These heavy machines rely on essential parts such as gearing drives, bearings, couplings, hydraulic transmissions, and more, to ensure seamless functionality and efficient operations.
Elevating Construction Machinery with Precision Parts
WKPT integrates a robust supply chain, offering a wide array of metalworking solutions, including iron casting, aluminum, stainless steel, and carbon steel, among others. Our construction machinery parts machining solutions are trusted and qualified by international heavy machinery brands like Komatsu, Sumitomo, Kubota, and their Tier 1 suppliers.
Embracing Environmental Protection in Construction Machinery
In response to global environmental concerns, the construction machinery industry seeks to reduce fossil fuel loss and enhance energy conversion efficiency. WKPT understands the importance of sustainability and works towards reducing air pollution from engines and improving hydraulic system efficiency. Our commitment to new design and manufacturing of heavy construction equipment parts ensures a significant reduction in vibration and noise levels.
Compliance with Stringent Emission Regulations
Our heavy construction equipment parts fully comply with (EU)2016/1628 and Japan Air Pollution Control Law, adhering to the highest environmental standards. All materials used in our products are referenced in the International Material Data System (IMDS) and meet the required environmental regulations.
Tailored Solutions for Your Construction Machinery Needs
Catering to the diverse needs of the construction machinery industry, we offer materials with high strength and elongation, such as gray cast iron and ductile cast iron. Our total construction machinery parts solution encompasses precision turning and milling, heat treatment, surface treatment, and more, ensuring the highest quality in every aspect. Whether it's mega-sized or micro-sized construction machinery parts, we have the expertise to deliver tailored metalworking services to meet your exact requirements.
Experience WKPT's Construction Machinery Parts Machining Solutions
With WKPT as your partner, the possibilities for construction machinery parts are endless. Our dedication to precision, sustainability, and compliance with international regulations make us the go-to choice for top-tier construction machinery brands. Experience the difference between our total heavy construction equipment parts machining solutions and elevate your construction machinery to new heights of performance and environmental consciousness with WKPT.
The swash plate of the oil pump has strict requirements on the size, which is not able to be done by ordinary cutting centers. To meet the customer's drawing requirements, hardness enhanced by heat treatment, and grinding process are necessary in the process. Non-contact measurement will be used on partial holes to cover where three dimensional measurements can't do.

Construction machinery is used in harsh environments, especially high temperature and high strength resistance to engine flywheel housing. For this kind of product feature, tough material with solid structure is considered for manufacturing. In order to have outstanding assembly quality, there are rigorous demands on the surface of machining and casting. We have high standard checking defects and flatness, as well as surface roughness by controlling the process precisely, to reach accuracy requests.

Construction machinery always works under harsh environments. Its hydraulic system bears the loading of the excavator all-around, so the hydraulic cylinder is considered with high-pressure resistance. Such product properties are suitable for tough ductile cast iron without any casting defects which may leak inside. In order to increase operation stability, standard such as concentricity and surface roughness are strictly applied on machining precision. High precision specs guarantee that all processes are done precisely.