Surface Modification of Metals, Anodizing, Hard Anodizing, Surface Machining of Metals, Surface Machining of Aluminum Alloy, Surface Coating of Metals
Surface treatment is the application of surface technology to metal components in order to strengthen the surface hardness or prolong the wear resistance and rust resistance of metal parts after the machining is completed. Surface treatment technology uses chemical or physical methods to form a single or multi-layer of protective materials with special properties on the surface, to increase the life of components and improve the appearance, properties and texture of products.
WKPT has specialized in machining of aluminum alloy, cast iron, stainless steel, carbon steel, etc. for many years, and has tested the quality of different metal materials combined with various surface treatment technologies under different conditions. We have accumulated know-how of machining products in technologies of wear resistance, rust resistance and salt spray corrosion resistance. In order to ensure the quality of different surface treatment technologies, we also jointly evaluate suppliers every year by the departments of R&D, QA, procurement, and production control.
Qualified suppliers are included in our cooperation system to fulfill the surface treatment requirements of different materials.
Our value is not only in metalworking itself, but also in providing a broader range of machining knowledge than customers, and integrating them into the optimized precision metal machining process.
Surface Treatment of Cast Iron, Stainless Steel and Carbon Steel Components
WKPT provides surface treatment services such as liquid coating powder coating, ED coating and other surface treatment services for iron-based materials components such as cast iron, stainless steel, carbon steel, etc.
Our factory is equipped with liquid coating facilities, with an overhead conveyor system and sewage treatment system. In order to enhance the wear resistance, corrosion resistance and fatigue strength of metal components, we also combine the latest soft nitriding treatment technology to form a surface hardening protective layer for cast iron metal components. Multiple surface coating is integrated with component machining into our production process. In recent years, we will also expand our powder coating facilities, connecting the powder coating and liquid coating technology with the manufacturing process closely, to gain more advantages for customers in terms of quality control and delivery time.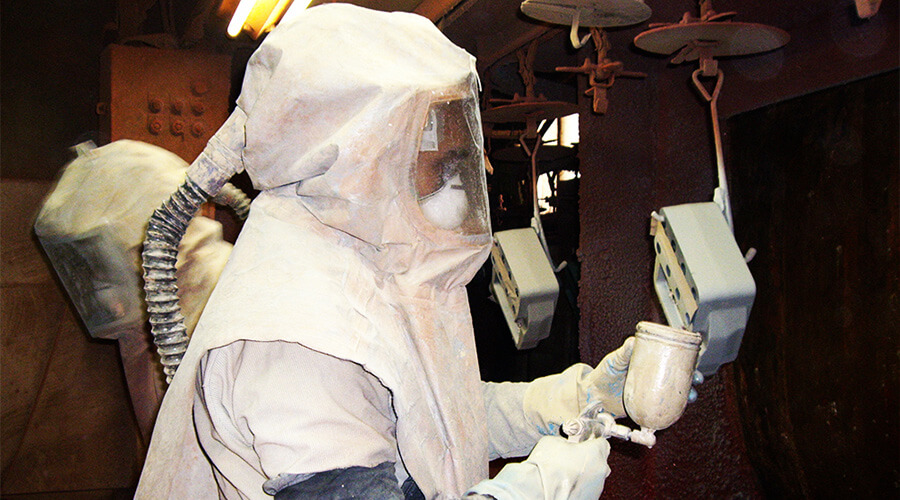 Coating, Quality of Film Thickness, International Salt Resistant and Corrosion Resistant Coating Verification
Metal coating uses special formulation to achieve required surface thickness by multiple sprays. In order to meet the requirements of wear resistance, we use cross-cut test and the pull-off test to verify the adhesion of the coating. Film thickness tester is used to check the thickness of surface painting film, of anodized aluminum oxide film and electroplating film. For metal parts with special requirements for corrosion resistance, we can also provide international salt fog and corrosion resistance coating tests. The corrosion resistance of coating conforms to the international salt fog and corrosion resistance coating specification of ISO12944 C3M/C4H grade.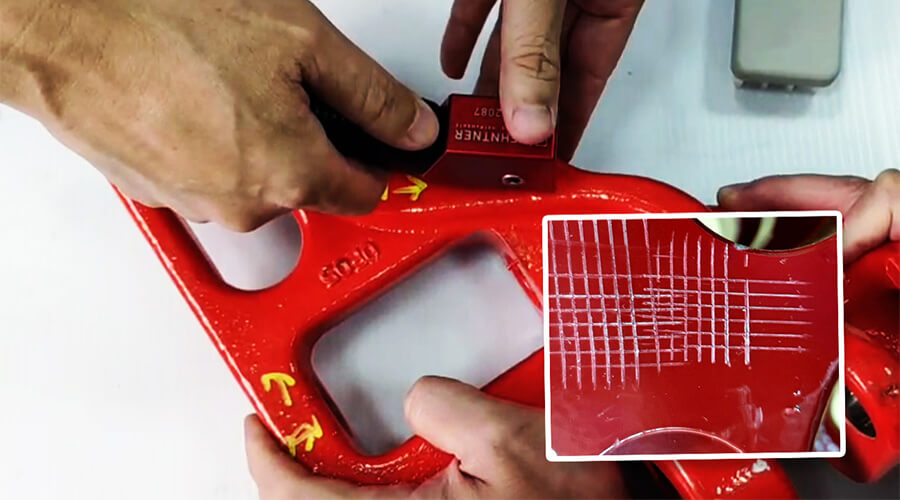 Surface Treatment Technology of Aluminum Alloy Components
The surface treatment of aluminum alloy components is mainly in anodizing and hard anodizing. Anodizing is to control the formation of an oxide layer with thickness of 3-15μ on the surface of aluminum (hard anodizing treatment is 15-30μ) based on the electrochemistry, which can prevent from oxidation of aluminum and achieve the properties of insulation, corrosion resistance and wear resistance. Powder coating could be applied on aluminum alloy parts, which has better hardness, acid and wear resistance compared with other surface treatment.
Photo Gallery