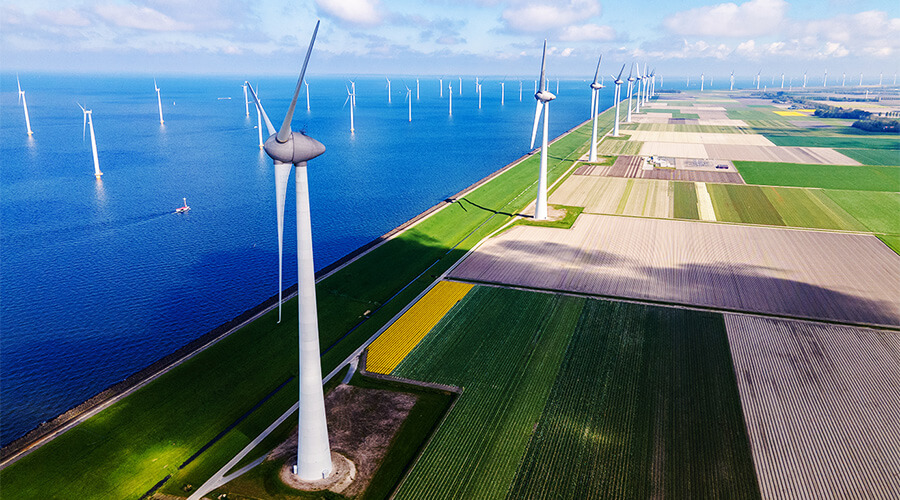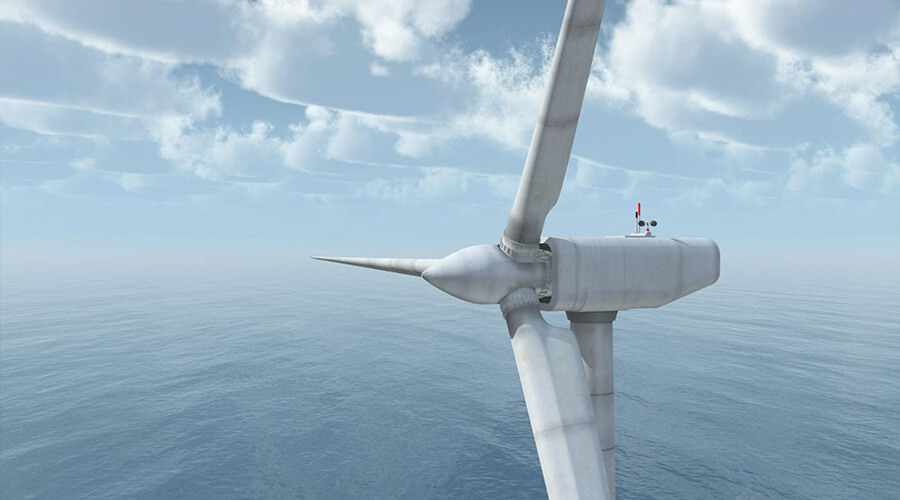 2015 United Nations Climate Change Conference (COP 21) reached an agreement to reduce global warming. Each country commits to realize global carbon neutrality gradually by 2050. Developing green energy is an important moment for each country on energy transition, especially wind power development and wind power devices and components, which can bring opportunities for economic growth and industry upgrading and transformation.
WKPT is the only one supplier who can provide wind power brake cylinder block. We produce wind power motor gearbox, yaw brake system parts, emergency brake system parts, hydraulic system and brake system, etc., offering manufacturing solutions of wind power components to Tier-1 supply chains and original manufacturers in Taiwan.
-20℃ Low Temperature Resistance Ductile Iron
The main use of wind turbines has been gradually converted from onshore wind power to offshore wind power in recent years. To cope with extreme weather conditions such as typhoons and monsoon waves, it will be harder to choose the right materials for wind power generation components. That is why we develop the low temperature resistance ductile iron better than EN-GJS-LT. Low temperature resistance ductile iron has higher impact toughness, and can even work in a -20℃ low temperature environment. We keep developing high toughness ductile iron under -40℃ to -60℃ conditions for the quality of castings has a decisive impact on safety, quality and life of equipment.
Industry Salt-Fog and Corrosion Resistance Coating
Offshore wind turbines in hypersaline and underwater environments (splash zone/intertidal zone/underwater zone), our products' coating is qualified for ISO 12944 C3M/C4H industry standard for corrosion of steel structures by a protective paint system, equal to 15 years of durability. We have been under ISO 9001 and IATF16949 management for many years, working with customers on collaborative design and development, to offer precision manufacturing solutions on our excellent process design and stable machining accuracy.
WKPT is the only one supplier of wind turbine brake cylinders in Taiwan. The material selection of wind turbine components is rather strict; the wind turbine brake system is made of ductile iron material with better low temperature impact resistance than EN-GJS-LT, which can still work even at temperatures far below 0°C. In addition, the workpiece is heavy so it needs to be processed by large-scale machining equipment. The size requirement of workpiece is strict and has long and deep holes, so it needs to be machined with special tools.