World Known MFG (Cayman) Limited-KY Pre-IPO Performance Presentation Conference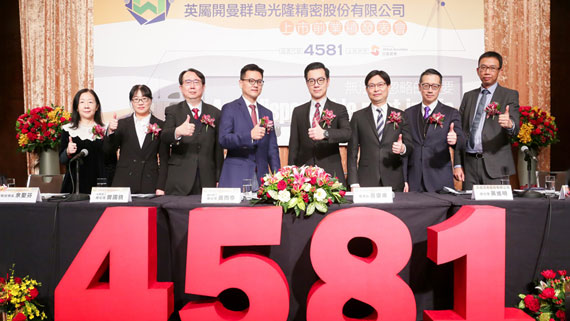 The company held a pre-IPO performance presentation in the afternoon of February 11, 2020. During the conference, the CHAIRMAN of the company, LIU,HUANG-FU said, the company is developing new energy vehicle parts and components business. Also negotiate with Europe manufacturers for developing electric vehicle motor housing. To seize the opportunity during regulation upgrade of commercial vehicle, develop global commercial vehicle potential customers; expand the supply of global green energy industry. In addition, the exhaust gas recirculation parts (EGR) as the main product shipped to China listed company G customer already becomes a standard equipment for diesel commercial vehicles, which can increase revenue in the Chinese market.
The company's current capital is about NT$300 million and the number of employee is about 283. The production base is located in Fuzhou, China and Daya, Taichung. Mainly engaged in metal precision processing, supplying commercial vehicles, wind power generation, agricultural machinery, construction machinery and other processed parts.
The biggest customer is Cummins, a diesel engine manufactures, with a relative percentage about 36%. Besides, customers are including Continental, Zhejiang Yinlun, Concentric, Mahle, Haldex and Volvo, which are all important suppliers of commercial vehicle diesel engine parts in North America, Europe and China.
After listing, the share capital increase to NT$339 million, underwriting per share is NT$35. The listing date is set in early March.