WKPT Welcomes The Delegation From The Japan Chamber of Commerce and Industry (JCCI) Taipei And Create Opportunities for Collaboration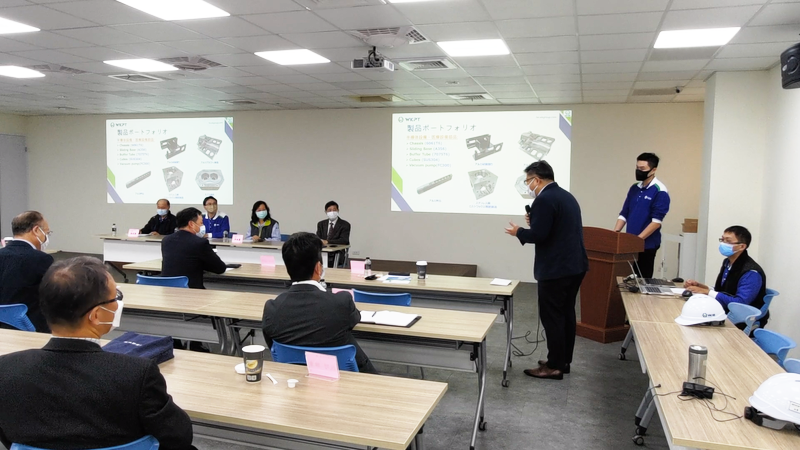 WKPT warmly welcomed the delegation from The Japan Chamber of Commerce and Industry Taipei (JCCI) in early February 2023. This visit is an important step toward the bilateral collaboration between Taiwanese and Japanese corporates, and it is also an opportunity for WKPT to demonstrate its excellent manufacturing capabilities.
Leaders and executives from 15 Japanese corporates in Taiwan gathered at WKPT, warmly welcomed by the Chairman of World Known Manufacturing, ZHANG Wu Long and general manager of WKPT, CHEN Wei Chen. During this visit, WKPT arranged the company profile, factory introduction, and Q&A session for interaction to help the visitors know more about the manufacturing process and quality control inside WKPT.
The director of the visiting group said that this visit gave them a better understanding of the manufacturing capabilities of WKPT, and highly interest in future collaboration. Another member of the visiting group also said that through the visit, he can feel that WKPT is a company with strict quality control and strong manufacturing skills. ZHANG Wu Long was grateful for this business communication for teaching us a lot, and hoped that we learn from them in the future.
WKPT expects to promote further communication and collaboration with Japanese corporates through this visit, and to achieve mutual benefit and win-win results.